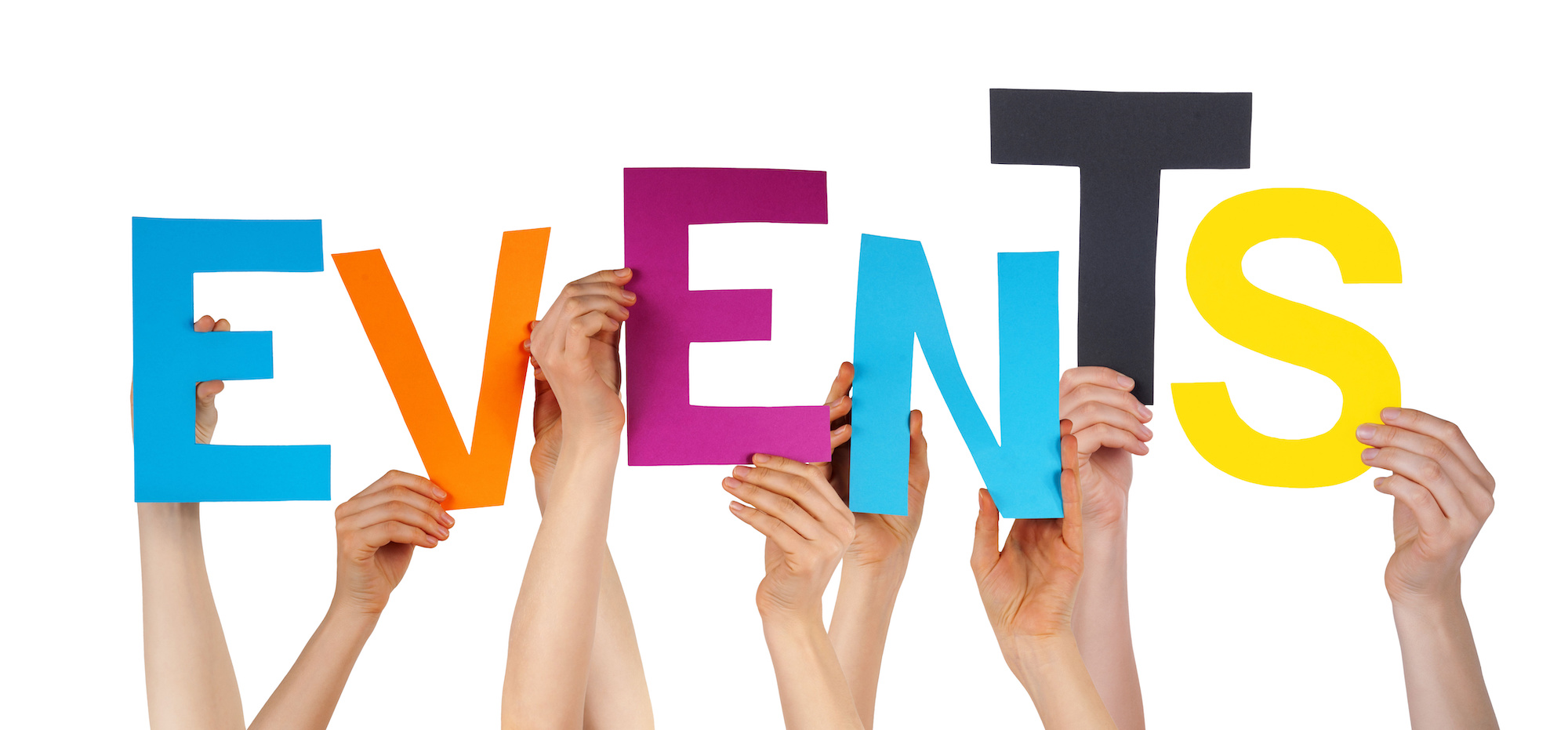 National Drug Take Back Day
Saturday, April 30, 2021, 10am – 2pm 
Caldwell Police Department,  110 S. 5th Ave, Caldwell, ID
Dispose of unused prescription drugs.
-Unused or expired prescription medications are a public safety issue, leading to accidental poisoning, overdose, and abuse.
-Pharmaceutical drugs can be just as dangerous as street drugs when taken without a prescription or a doctor's supervision.
-The non-medical use of prescription drugs ranks second only to marijuana as the most common form of drug abuse in America.
-The majority of teenagers abusing prescription drugs get them from family and friends—and the home medicine cabinet.
-Unused prescription drugs thrown in the trash can be retrieved and abused or illegally sold.
-Unused drugs that are flushed contaminate the water supply. Proper disposal of unused drugs saves lives and protects the environment.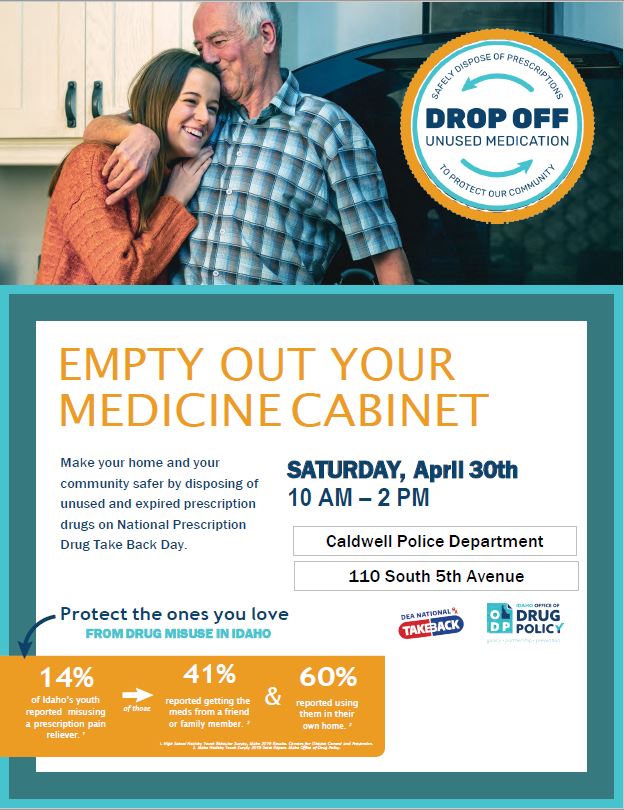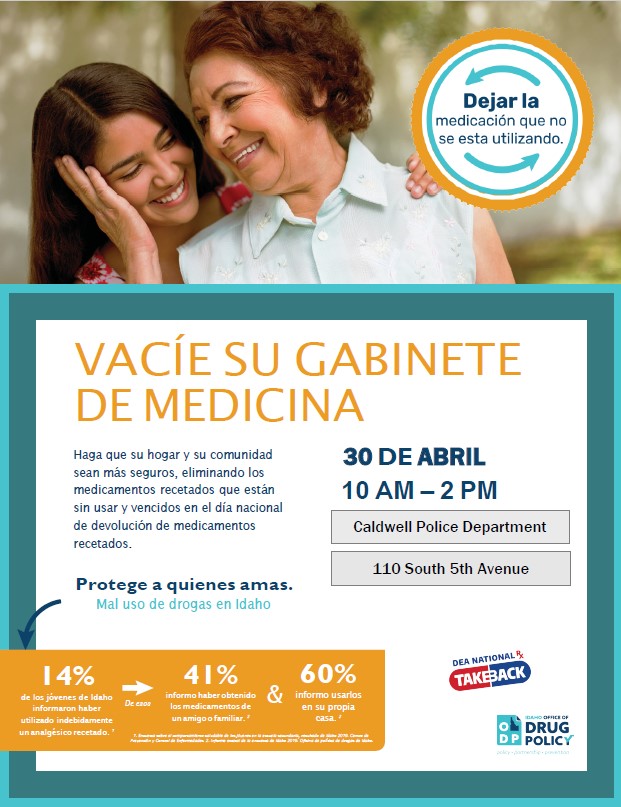 Get in Touch. Get Involved.